Christmas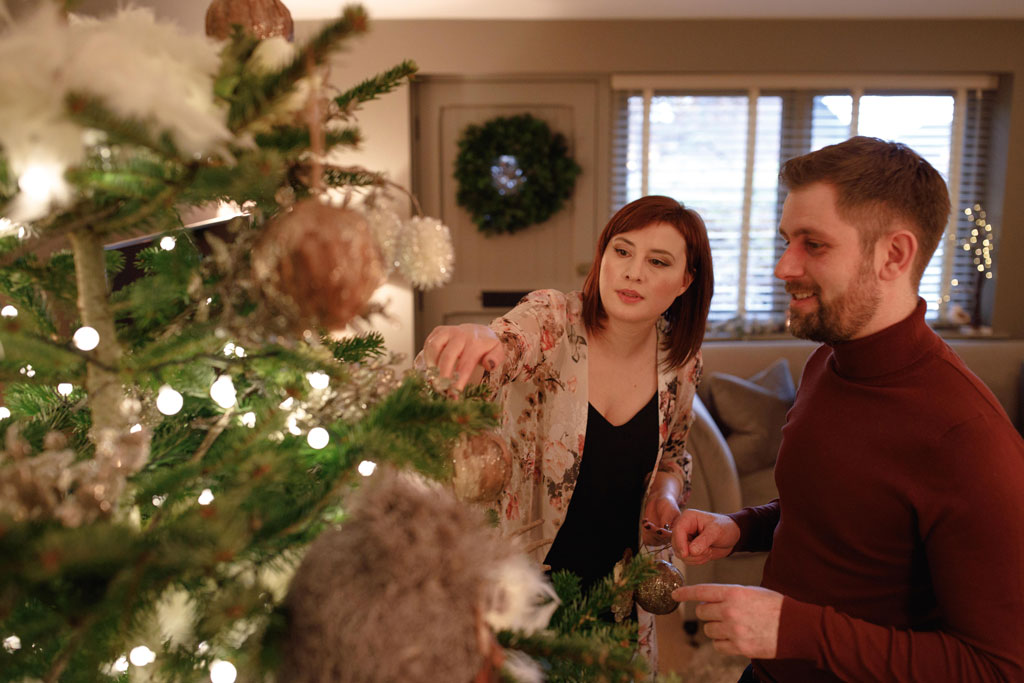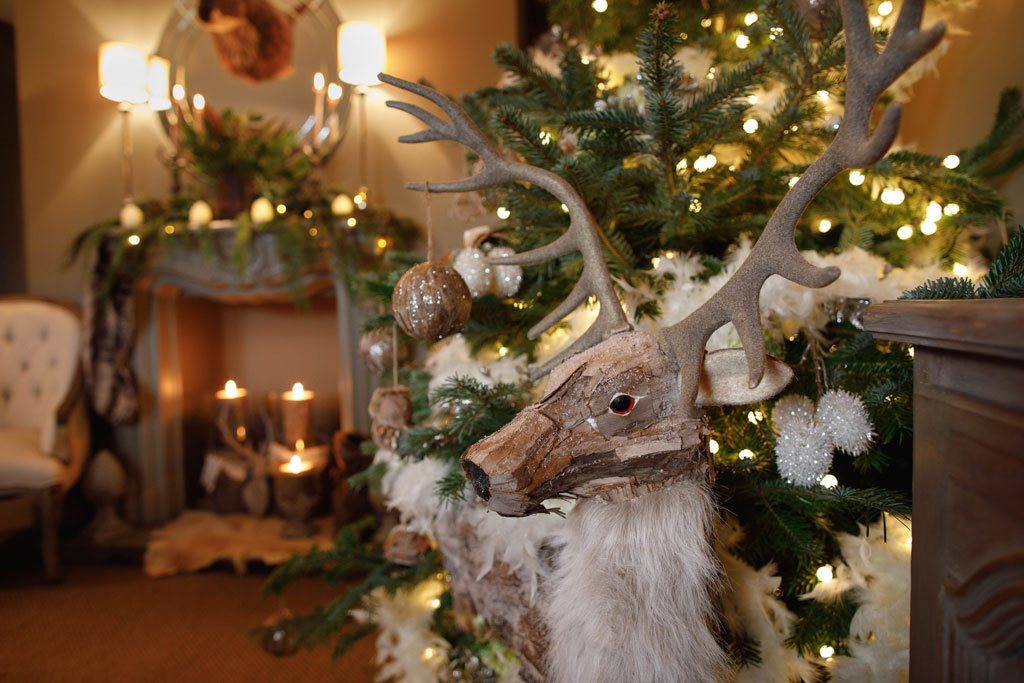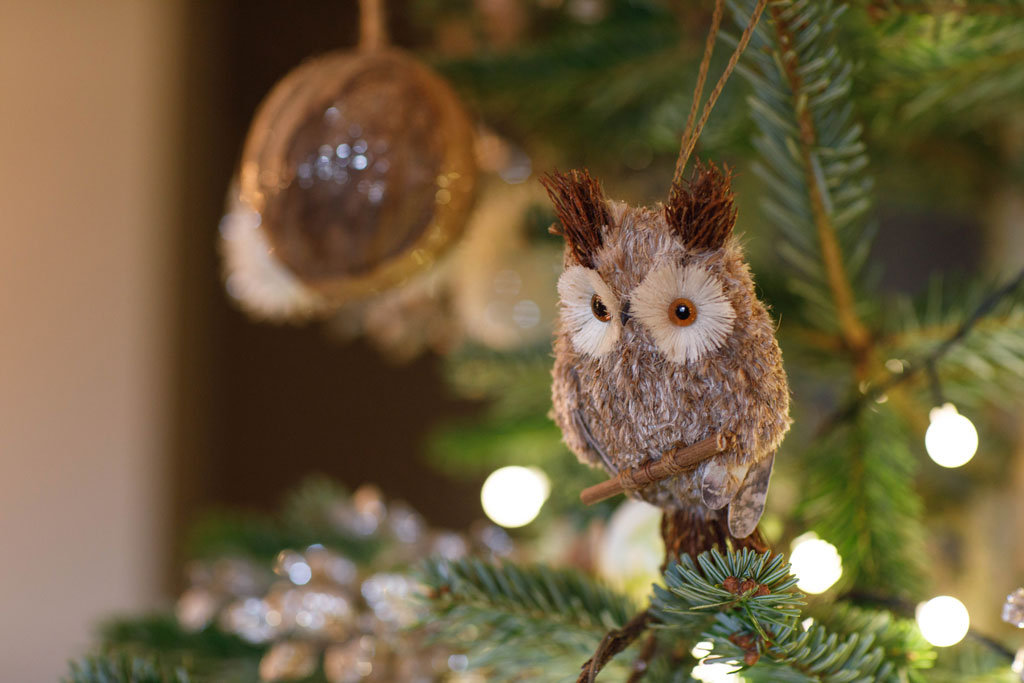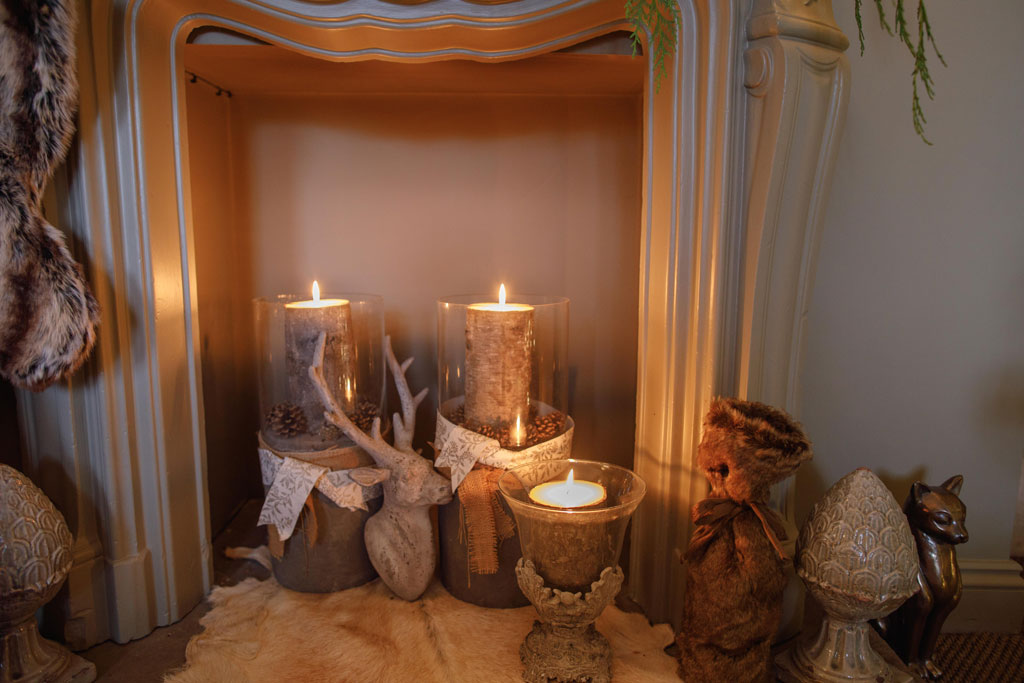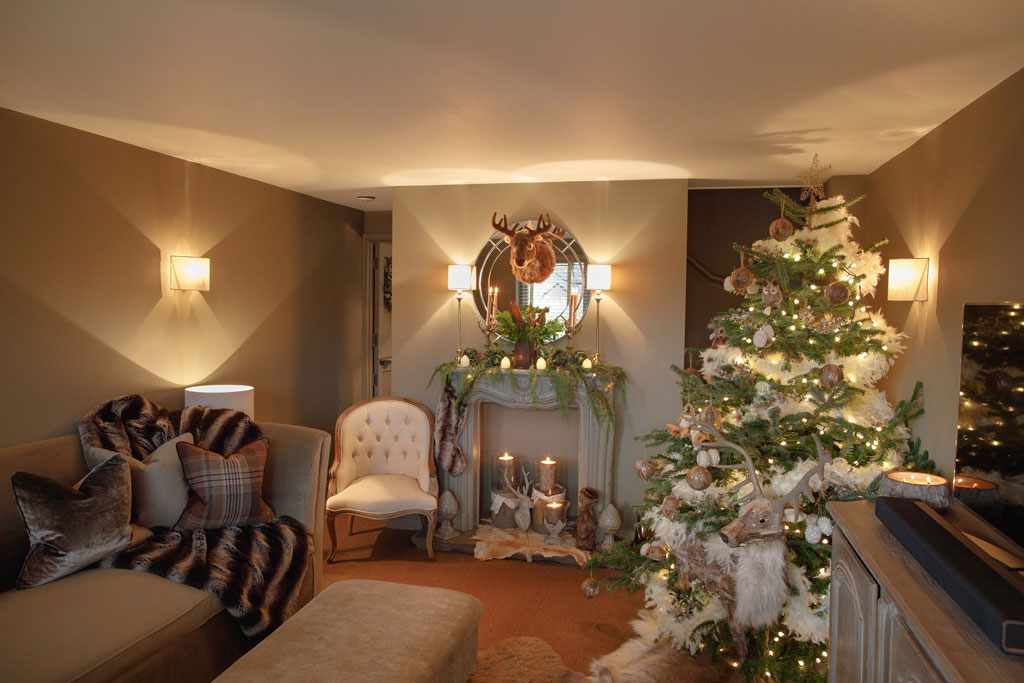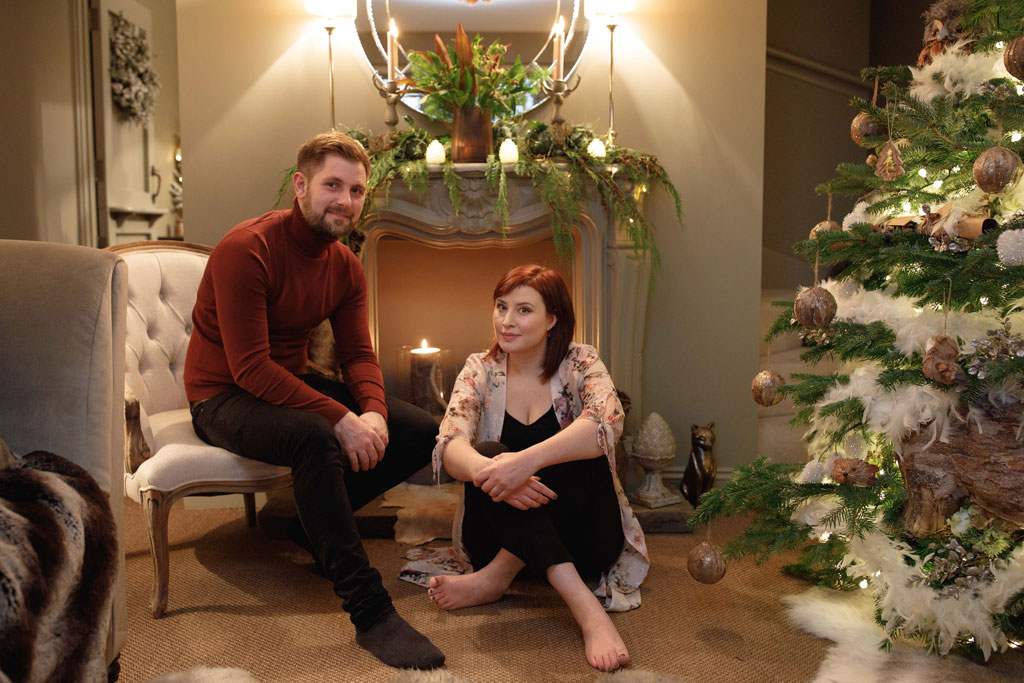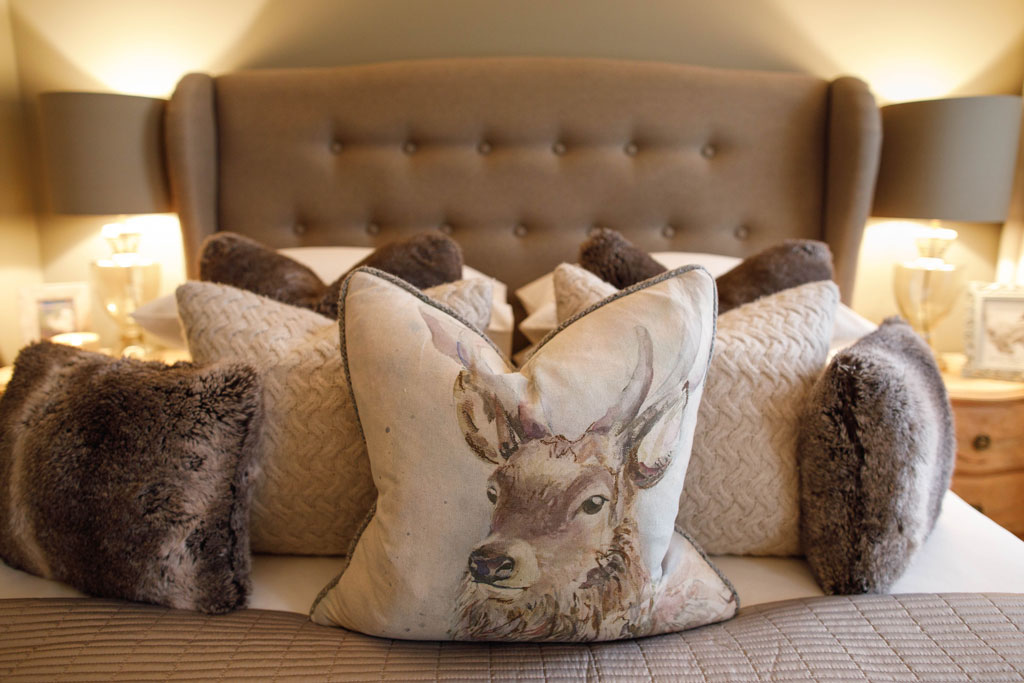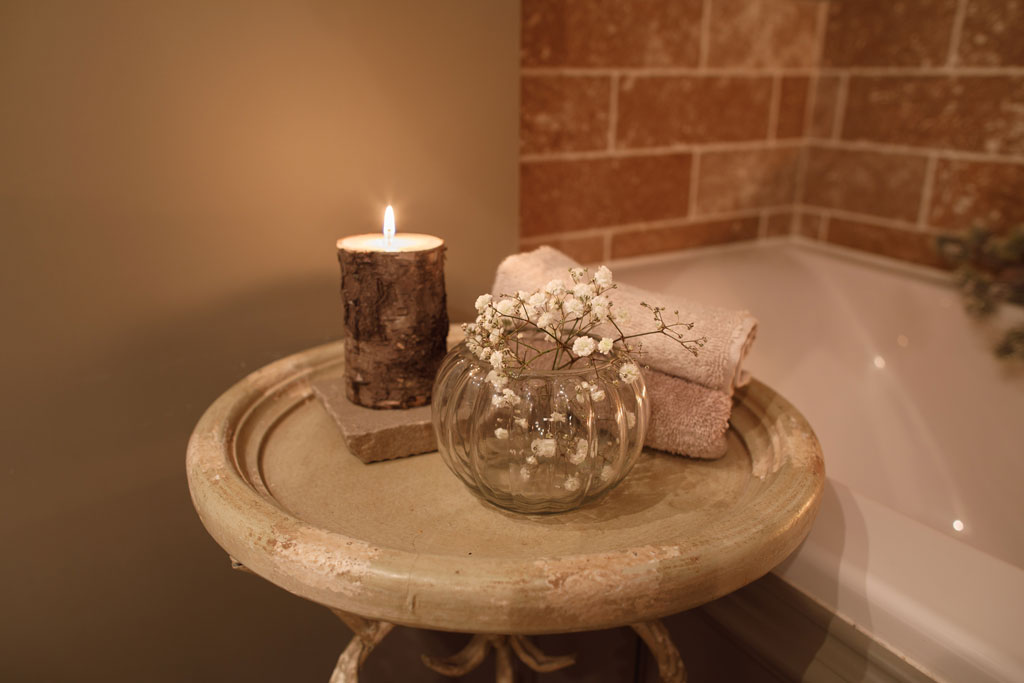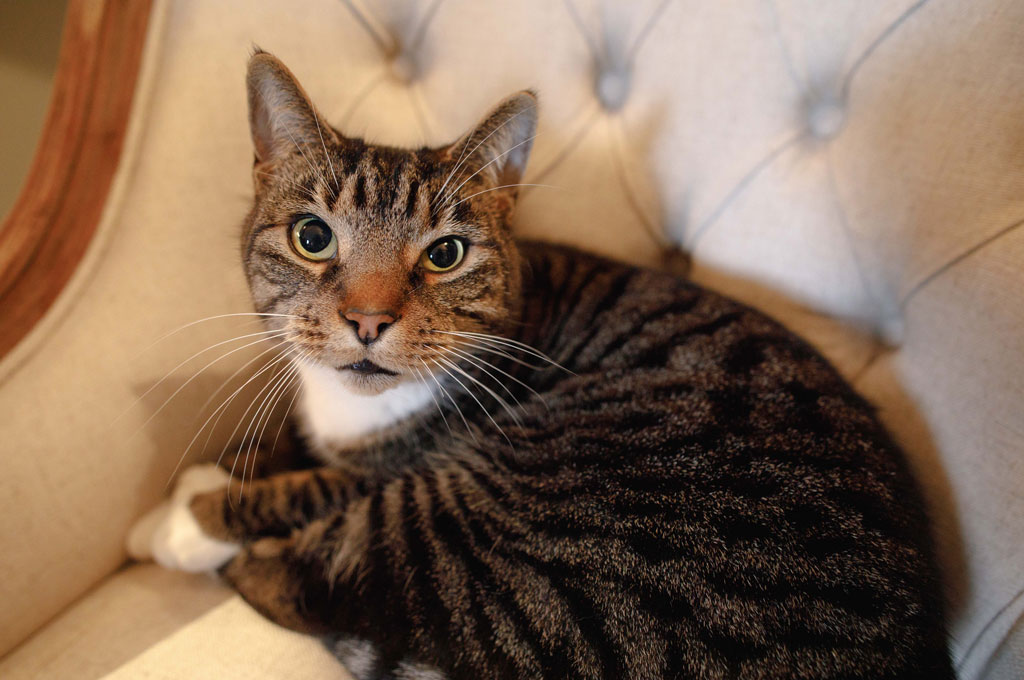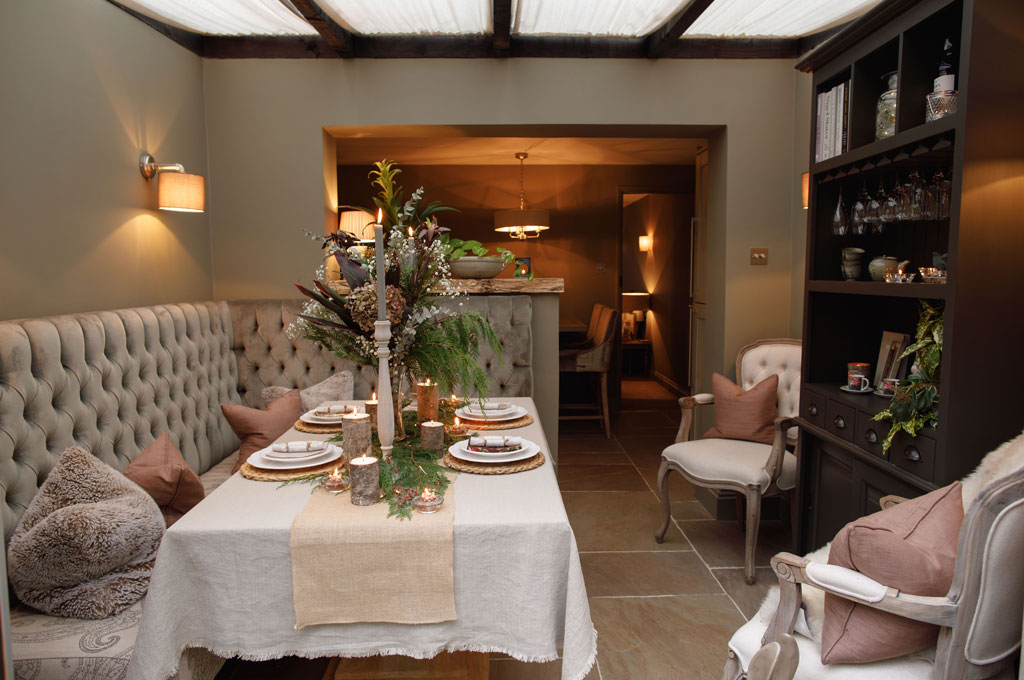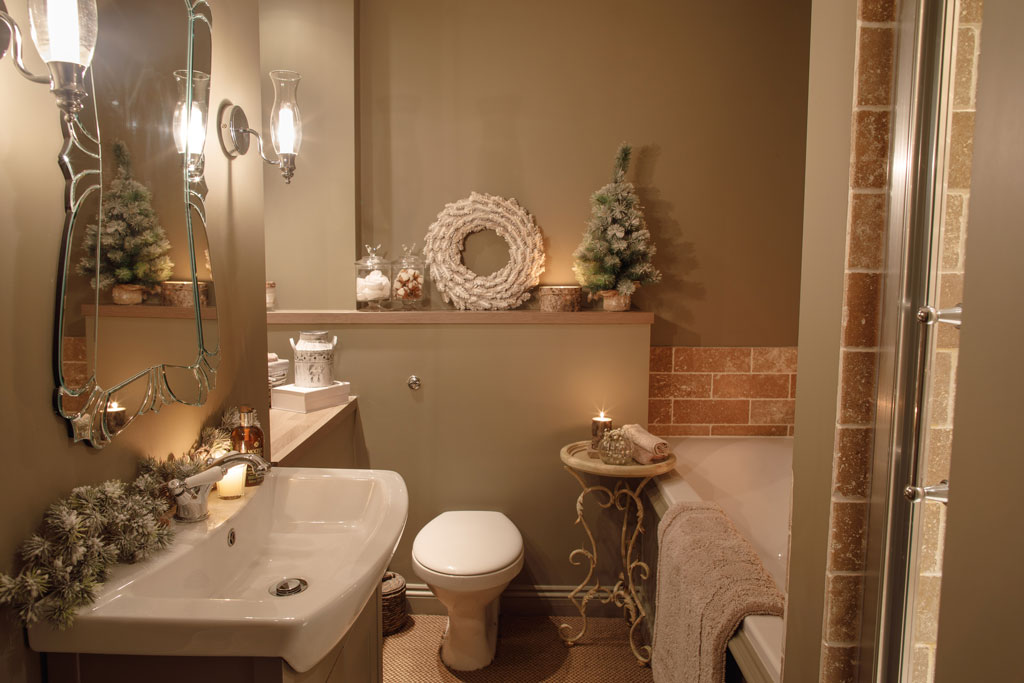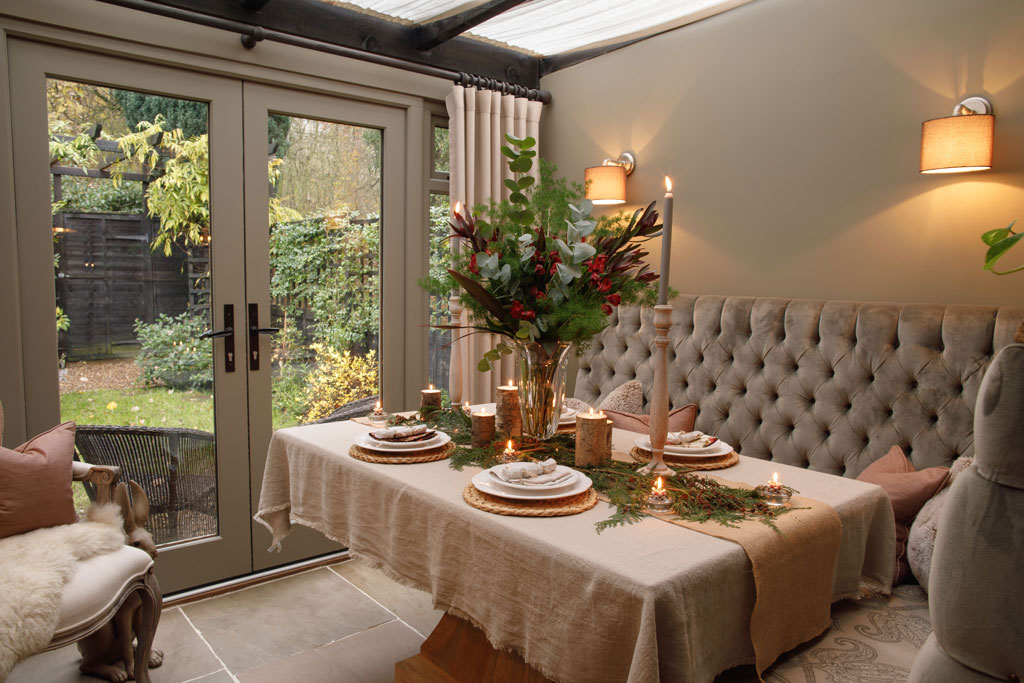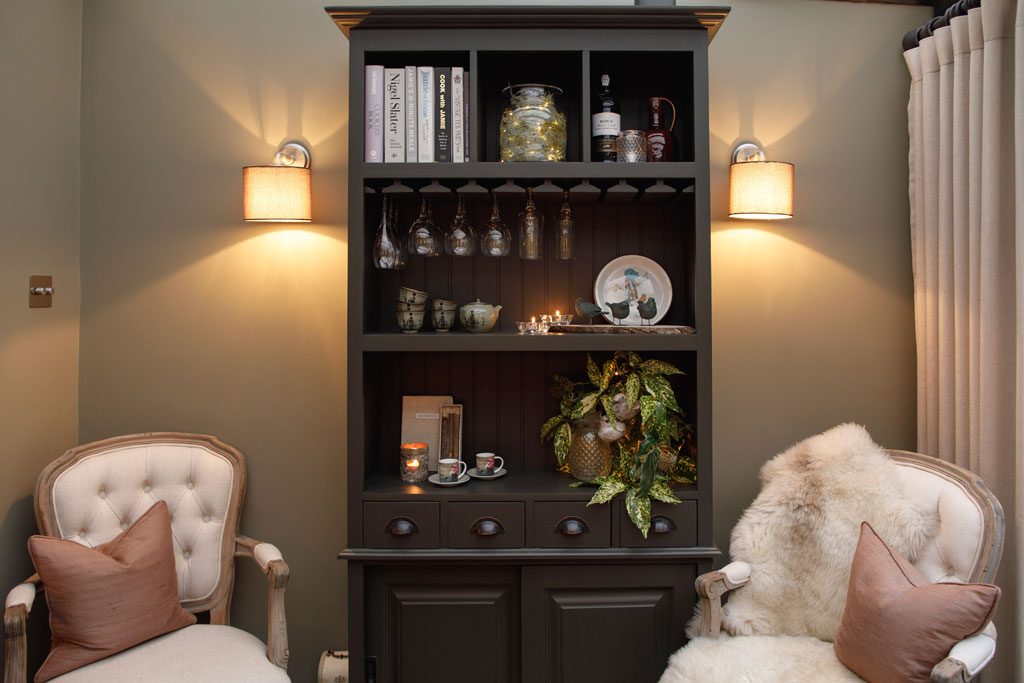 TOP TIPS FOR DECORATING YOUR HOME THIS FESTIVE SEASON
The festive season is a particularly special time of year for us as we were married at Christmas, and ever since, each year, we celebrate and decorate our home with all the beautiful decorations that originally decked the halls of our ceremony.
As we live in a woodland setting, our Christmas theme is one of natural hues, woody textures and of course, a real tree, to fill our home with the glorious scent of pine. Real trees are of course each unique, and vary wildly in shape, so we bulk out in between the gaps of the branches with floral stem arrangements and decorative sprays.
We supplement tinsel for delicate feather boas on our tree to typify layers of soft white snow on the branches.  Our stag emerges from the tree as if in the wild, and creates a wonderful point of visual interest for the display.  And of course, lots (and lots) of lights, we have small round lights much like little berries to add the sparkle.
As interior designers, our top tip for decorating your own home this festive season is to consider and work in harmony with the scheme of your permanent décor, that way your decorations will simply melt with your interior to great effect and your home will look as though it was designed for Christmas.
It has been a busy old year, and we want to take this opportunity to thank all of our clients that we have worked with this year. We have made new friends, you know who you are! And we have welcomed two fabulous ladies, Clair and Emma into our world, who have made us complete, and so time I feel to celebrate, with a glass a wine… well why not I say, it's Christmas after all!
Our client's homes hold a very special place in our hearts, being that we put so much effort into making them beautiful, we'd be absolutely thrilled for you share with us some snaps of your homes decorated for this festive season. And don't worry, there is no wrong or right with this, we all have our own family traditions, and these should always be upheld, Christmas is a time to celebrate anything that makes you happy, so here's to making it count!
Love from Louise, Sam, Clair & Emma xx